Produktinformationen "Stormwitch - Stronger Than Heaven - CD"
Heavy Metal Classics!
The self-proclaimed Masters Of Black Romantic were founded in 1979 in the Bavarian village of Gerstetten. In 1984, they recorded their debut album "Walpurgis Night" for Gama Records. In the course of their career, the band had to compensate for many line-up changes, but they always managed to create something special with every album. In addition, the band always impressed on stage, both at their many single-weekend shows and on the numerous tours of their career. Like their label mates S.D.I., Stormwitch were also very popular behind the Iron Curtain, although their albums were usually hard to get in Eastern Europe. Stormwitch's best-known fans are the Swedish heavy metal monsters Hammerfall, who also covered the track "Ravenlord" from the album "Stronger Than Heaven".
Stormwitch are still active today and have released 13 albums so far. The reissued "Stronger Than Heaven" and "The Beauty And The Beast" are from 1986/87 and are still classics of the band. Also included are the live bonus tracks from the Battle Cry Records re-release editions.
1. Rats In The Attic
2. Eternia
3. Jonathan's Diary
4. Slave To Moonlight
5. Stronger Than Heaven
6. Ravenlord
7. Allies Of The Dark
8. Dorian Gray
- - - Bonustracks - - -
9. Children Of The Night (Live)
10. Buried Alive (Live)
11. Long Boats On The Horizon (Live)
12. Beware The Demons (Live)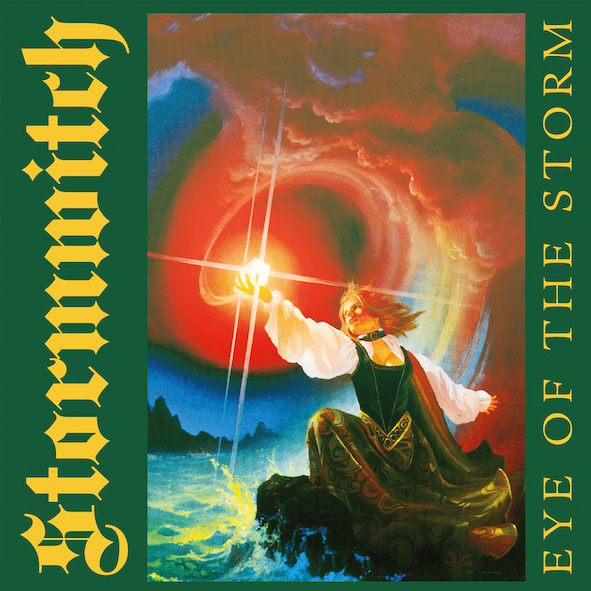 Stormwitch - Eye Of The Storm CD
Heavy Metal Classic! The self-proclaimed Masters Of Black Romantic were founded in 1979 in the Bavarian village of Gerstetten. In 1984 they recorded their debut album "Walpurgis Night" for Gama Records. In the course of their career, the band had to compensate for many line-up changes, but they always managed to create something special with every album. In addition, the band always impressed on stage, both at their many single-weekend shows and on the numerous tours of their career. Like their label mates S.D.I., Stormwitch were also very popular behind the Iron Curtain, although their albums were usually hard to get in Eastern Europe. Stormwitch's best-known fans are the Swedish heavy metal monsters Hammerfall, who also covered the track "Ravenlord" from the album "Stronger Than Heaven". Stormwitch are still active today and have released 13 albums so far. The re-released "Eye Of The Storm" dates back to 1989 and is still one of the band's classics. On this rereease here are also included 8 bonus live tracks from the first re-release of the album, which was published in 2005 on BattleCry Records. TRACKLIST 01. Paradise 02. Heart Of Ice 03. I Want You Around 04. King In The Ring 05. Tarred And Feathered 06. Eye Of The Storm 07. Another World Apart 08. Steel In The Red Light 09. Rondo Ala Turca 10. Take Me Home - - - - - - - - 11. Eye Of The Storm (live) 12. King In The Ring (live) 13. The Beauty And The Beast (live) 14. Tears By The Firelight (live) 15. Rondo Ala Turca (live) 16. Dragon's Day (live) 17. Tigers Of The Sea (live) 18. Silent Mood (live) running time: 1:16:21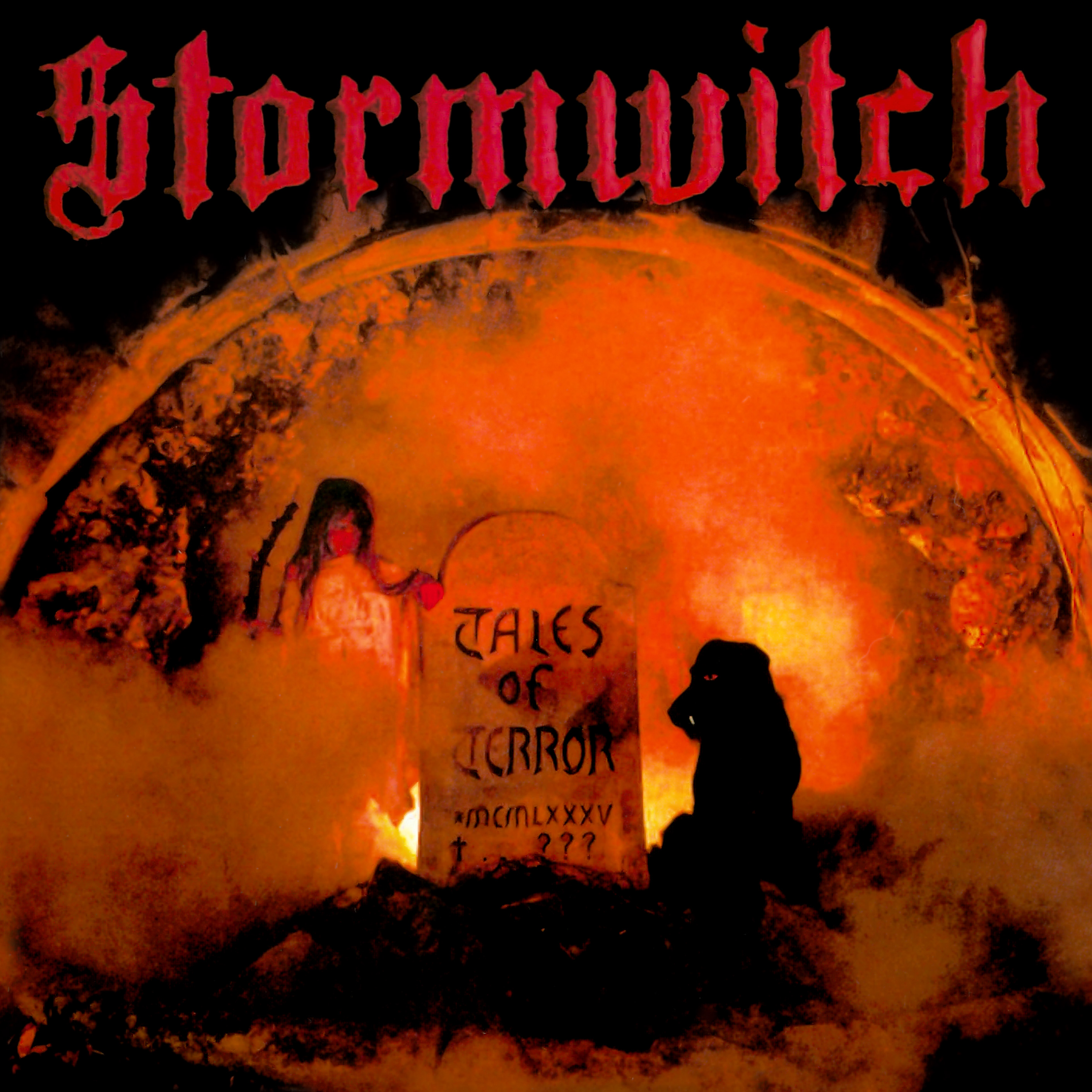 Stormwitch - Tales Of Terror CD
Heavy Metal Classic! The self-proclaimed Masters Of Black Romantic were founded in 1979 in the Bavarian village of Gerstetten. In 1984 they recorded their debut album "Walpurgis Night" for Gama Records. In the course of their career, the band had to compensate for many line-up changes, but they always managed to create something special with every album. In addition, the band always impressed on stage, both at their many single-weekend shows and on the numerous tours of their career. Like their label mates S.D.I., Stormwitch were also very popular behind the Iron Curtain, although their albums were usually hard to get in Eastern Europe. Stormwitch's best-known fans are the Swedish heavy metal monsters Hammerfall, who also covered the track "Ravenlord" from the album "Stronger Than Heaven". Stormwitch are still active today and have released 13 albums so far. The re-released "Tales Of Terror" dates back to 1985 and is still one of the band's classics. Also included are the four live bonus tracks from the first re-release of Battle Cry from 2004. TRACKLIST 01. Point Of No Return 02. Hell's Still Alive 03. Masque Of The Red Death 04. Arabian Nights 05. Sword Of Sagon 06. Trust In The Fire 07. Night Stalker 08. Lost Legions 09. When The Bat Bites - - - - - - Bonus-Songs (live): 10. Arabian Nights 11. Bloodsucker (unreleased) 12. Evil Omen (unreleased) 13. White Saints In Hell (unreleased)