Produktinformationen "Reternity - Cosmic Dreams CD"
Per Aspera – ad Astra!

With "Cosmic Dreams", the Swabians around masterminds Carsten Sauter and Stefan Zörner present their third, most mature and at the same time most intense work. On the new album, the band surprises with a departure from the rather thrash-influenced predecessors to high-class arranged and produced tracks, which nevertheless unite all the trademarks that make up the band: melody, heaviness and variety between the otherwise so rigid metal pigeonholes.

A striking feature is the use of keyboards for the first time, which give Zörner's lyrics, which deal with the diaspora into outer space, the coldness of the stars and the increasing coldness of humans, gloomy dystophies and failed dreams, a perfect futuristic framework. The music is sometimes intricate and progressive ("Cosmic Dreams", "Blitzwerfer Blues", "Seemingly"), sometimes grippingly hard ("Only Scars Remain", "Depths of Nothingness") but also epic and expansive ("The Narrow Sleep", "Astronaut", "My Reternity"). Is this heavy metal, thrash, doom, prog, death or nu metal? Who cares! The result is a homogeneous sounding statement in metal!

With the producer of choice, Andy Horn (Fight feat. Rob Halford, Rob Rock, Cage, Edenbridge a.o.) and fresh blood on drums and bass, they worked intensively for months on an album that can undoubtedly play in the top league and is a groundbreaking album by the ambitious southern Germans.


TRACKLIST
1. Building Better Worlds
2. Untamed Hearts
3. Depths Of Nothingness
4. Cosmic Dreams
5. Astronaut
6. Blitzwerfer Blues
7. Seemingly
8. Only Scars Remain
9. Wonderful Life
10. The Narrow Sleep
11. My Reternity
running time: 44:44 min
Das könnte dir auch gefallen
Nevermore - Dead Heart in a Dead World - CD
To say much about the prog/thrashers Nevermore is like carrying coals to Newcastle. Even 5 years after his sudden death, the albums of the band from Seattle around singer Warrel Dane are not only part of his personal, but also of a genre-premiering, all-embracing musical legacy. With the intricate second album "The Politics of Ecstasy" as well as the 2000 longplayer "Dead Heart in a Dead World", with which the band also achieved their commercial breakthrough in the metal scene, two albums by the progressive power/thrashers are re-released here, which simply belong in every CD collection. Packed with exceptional songs, Nevermore have set a monument to themselves and Warrel Dane for eternity, while guitarist Curran Murphy is about to continue the legacy with his follow-up project SHATTER MESSIAH. A re-release was therefore long overdue, as both albums are now heavily out of print and should definitely not be forgotten!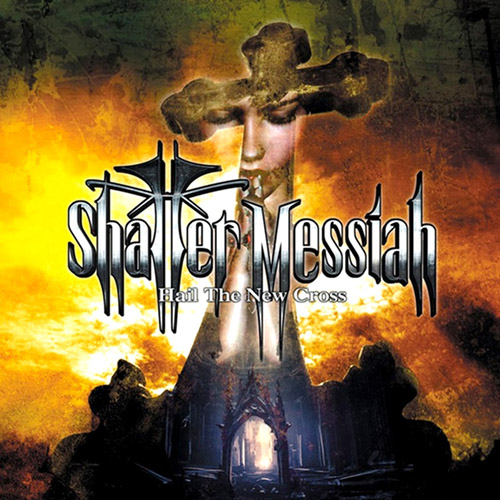 Shatter Messiah - Hail The New Cross - CD
Lost, Found & Remastered! Mit SHATTER MESSIAH schickte sich ex-Nevermore/ex-Annihilator Gitarrist Curran Murphy im Frühjahr 2005 an, musikalisch in die Fußstapfen seiner beiden Vorgängerbands zu treten und unter eigenem Banner fortzuführen. Stilistisch verbindet Shatter Messiah hierbei perfekt beide genannte Bands zu einer Symbiose, die jeden Liebhaber des Genres in Entzückung zu versetzen vermag. Leider war der Band das Schicksal nicht hold, denn obwohl das vorliegende dritte Album der Band "Hail The New Cross" offiziell das Veröffentlichungsdatum von 2013 trägt, taucht es in vielen offiziellen Quellen, Archiven und Discographien überhaupt nicht auf. Was ist passiert? Das Album sollte im Frühjahr 2013 das Licht der Welt erblicken - und irgendwie hat es dass auch geschafft, denn es existiert tatsächlich eine gepresste Auflage, sowie einige Reviews. Leider fand eine weiterführende Verbreitung bzw ein umfassender Vertrieb durch das Label nicht statt. Bereits im Juli 2013 war die Domain des Labels "suspended", fortan gab es kein Lebenszeichen mehr und "Hail The New Cross" verschwand in einem Status zwischen "veröffentlicht aber vergessen". Anno 2022 wird es also höchste Zeit, dieses Kleinod aus der Schattenwelt ins Licht zu zerren und mit einem remasterten Sound endlich - und für viele erstmals - einer breiten Öffentlichkeit zugänglich zu machen!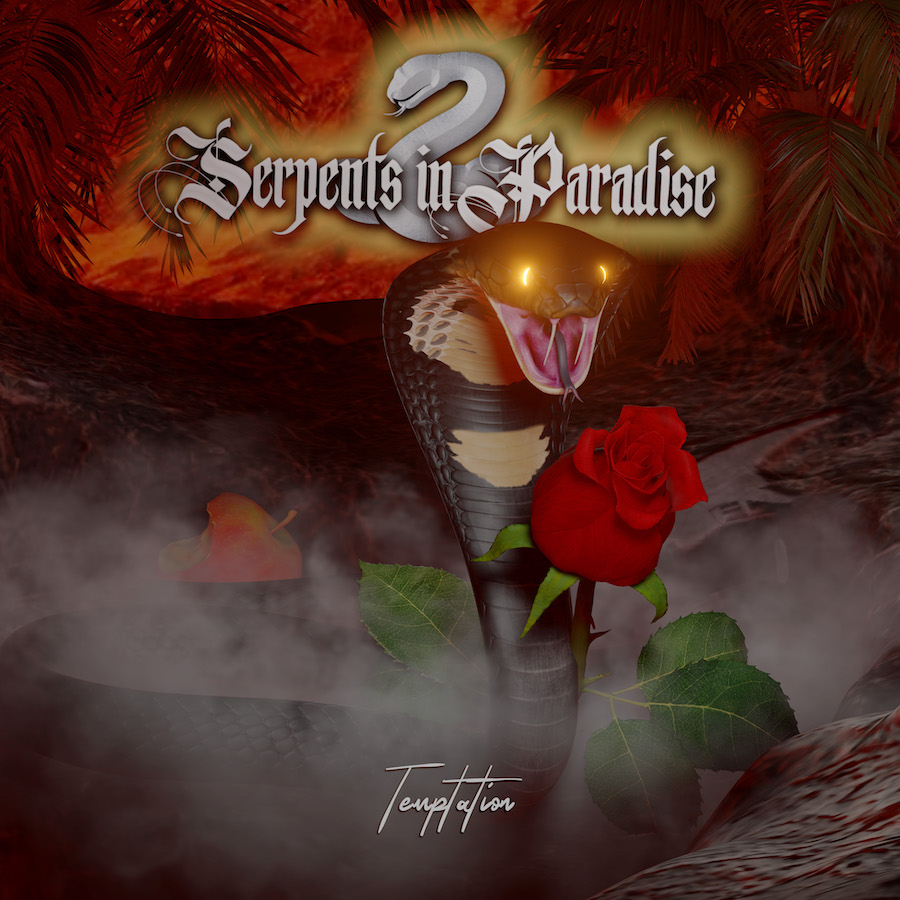 Serpents In Paradise - Temptation CD
Earthy hard rock. Simple and good. Simply good. If there is one positive thing to take away from the past 2 years of Corona Pandemie, it is that countless musicians and bands have used the involuntary time off to put together new albums or even new projects. This is also the case with Serpents In Paradise. After the split of Spitefuel, guitarist Tobias Eurich didn't just want to hang up his guitar, but to dedicate himself more to something that had been neglected in the years before: solid hard rock. More blues, more dirt and more guitar heroes (Slash, Page, Young) from his youth. In Matthias Lüönd and Jason-Steve Mageney, the right comrades-in-arms were quickly found for an ambitious project, which also has the goal of sooner or later hitting the stages. Since it was not possible to find a suitable singer in the immediate vicinity, the idea of implementing the whole thing with the help of various guest singers matured. In the end, Gianni Pontillo (Victory), Stu Block (ex-Iced Earth), Herbie Langhans (Firewind, Avantasia), Mark Fox (Shakra) and Alex Kühner (High Tide), a whole host of singing heroes, got enthusiastic about the project, the idea and, last but not least, the songs and contributed their part to this album. The result is a gripping, incredibly mature hard rock album. Down-to-earth, solid and yet with that certain something that makes Serpents In Paradise stand out from the crowd. TRACKLIST 1. Love Bites 2. Tomorrow Never Comes 3. Where's The Rock 'n' Roll Gone? 4. Moonshine Blues 5. Black Hole 6. Sun May Shine 7. Mojo Man 8. Overrated 9. Get Lost Again 10. Ghost Lights 11. Smoke & Mirrors running time: 46:47 min LINE-UP Tobias Eurich – Guitars Matthias Lüönd – Bass Jason-Steve Mageney – Drums GUESTS VOCALIST Gianni Pontillo (Track 1 & 7) Stu Block (Track 2 & 6) Herbie Langhans (Track 3 & 8) Mark Fox ( Tracks 4 & 10) Alex Kühner (Track 5 & 9 & 11) FOR FANS OF Guns'n Roses, Bon Jovi, Skid Row